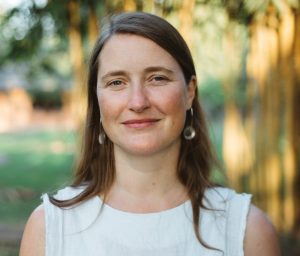 I have been teaching mindfulness full time, since 2007 to general populations, both in groups and as online distance learning programmes. I completed my masters in Teaching Mindfulness Based Approaches in 2011, with distinction. I offer supervision and mentoring through The Mindfulness Network.  I am an Insight Dialogue Retreat ( Relational Meditation) teacher, and teach regular eight-week Interpersonal Mindfulness Programmes. I regularly offer teacher training in leading Mindful Movement in Europe.
As well as public groups, I have taught numerous workshops and workplace mindfulness courses for organisations including The Royal College of Physicians, Allianz, Daiwa Bank, Ernst and Young and other NHS trusts and charities.
My professional background was in higher education, as well as in teaching Scaravelli Yoga.
---
Qualifications
B.A Hons English Literature, University of London ( 1992)
Scaravelli Yoga Teacher Training ( 2005 – 2007)
M.A Teaching Mindfulness-based Approaches (2006 – 2011)
Certificate in Teacher Competence (2005) Bangor University, CMRP
Mindfulness-based Supervision (2012) Bangor University, CMRP
Interpersonal Mindfulness Programme (2013) University of Massachusetts Medical School and The Metta Foundation
Mindfulness-based Interventions Teacher Rating Scale training (2016) CMRP
Training The Trainer, CMRP (2017)
Ongoing Focusing Practitioner training
---
Teaching-Training Specialisms
MBSR for general populations
MBSR one-to-one
MBSR distance learning
Mindful movement
Relational mindfulness/enquiry
Teaching on Zoom
---
Supervision Experience
I have been supervising mindfulness teachers since 2013. You can read more about my approach to supervision in my blog post for the Mindfulness Network: https://home.mindfulness-network.org/disturb-the-comfortable-and-comfort-the-disturbed-cindy-cooper I also keep a blog on my website where you can find more of my writing.
---
Supervision Rate
1 hour individual session – £50-£60
½ hour individual session – £25-£35
Please see our Supervision FAQs for more details on the cost of supervision.
---
Personal practice
I have had a committed meditation and yoga practice, since 1992. My initial meditation training was in Vipassana as taught by S.N. Goenka, this combined with Iyengar Yoga formed the bedrock of my practice for around 13 years. My meditative journey then took me to the Insight Meditation tradition and to training to teach Scaravelli Yoga in 2005. In 2006 I encountered the relational meditation practice of Insight Dialogue, developed by Gregory Kramer and colleagues. I was invited to train to teach, and am now an Insight Dialogue retreat teacher. I have co-taught retreats for Gaia House and London Insight as well as offering retreats in Europe. Each of these modalities, meditation, movement and relationality combine in my work and practice, as an emphasis on embodied relational presence. I am inspired by many body-work and meditative traditions and bring the best of these to my work in order to facilitate each persons' process of unfolding to themselves.
---
Research Activities and Interests
the pedagogy of mindfulness
the shaping role of language within mindfulness teaching
embodiment, the centrality of the body as a medium of awareness
relationality and the role of empathy in teaching mindfulness
---
Further Information
Rosalie's website – www.optimalliving.co.uk