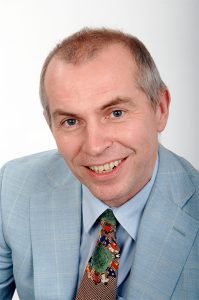 I have a professional background is a Consultant Child and Adolescent Psychiatrist working across NHS, independent and not-for-profit sectors.
I have completed four-year mindfulness teacher trainings in the USA (Centre For Mindfulness, Boston) and UK (Oxford and Bangor Universities), as well as other MBI teacher trainings in Europe and Asia. I also have a teacher certificate from the British Wheel of Yoga and am currently completing the full Diploma.
I run mindfulness group courses within NHS, academic and public settings, as well as regularly undertaking one-to-one clinical and coaching work.
I have a longstanding interest and involvement in the neuroscience of contemplative practices and regularly deliver training days and short courses to mindfulness and psychotherapy training organisations.
---
Qualifications
Professional
Fellow of the Royal College of Psychiatrists (FRCPsych)
Fellow of the Royal College of Paediatrics and Child Health (FRCPCH)
Member of the Royal College of Physicians (MRCP)
Diploma in Child Health (DCH)
Medical degree (MB, ChB)
Academic
Masters in Teaching Mindfulness-Based Approaches  (Bangor University)
Masters in International Health Management (Imperial College)
Masters in Psychoanalytic Studies (University of East London)
Certificate in Teaching (London University)
---
Teaching-Training Specialisms
Populations
MBSR/MBCT for clinical and non-clinical populations
MBI's for staff teams, mental health professionals and psychotherapists
MBI's for children and young people
Interventions
Mindful Self-Compassion (trained teacher)
Cultivating Emotional Balance (trained teacher)
Mindfulness in Schools (trained .b teacher)
Mindful coaching (trained executive coach)
---
Supervision Experience
Since 1985, clinical supervision for individual, group and family psychotherapy
Since 2012, teaching/supervising mindfulness trainees and teachers
Three-day training in mindfulness supervision
Training with MBI:TAC
---
Supervision Specialisms
MBIs with children, adolescents and families in clinical and non-clinical settings
MBSR and MBCT for general and clinical populations
Adapted MBI's in family and individual psychotherapy
Implementation of MBIs into health services, particularly CAMHS
Mindfulness in workplace settings and executive coaching
---
Supervision Rate
1 hour individual session – £50-£60
½ hour individual session – £25-£35
Please see our Supervision FAQs for more details on the cost of supervision.
---
Personal Practice
I first learned to meditate in the monasteries of Sri Lanka in 1982 and then through the 80's in Thailand, China and Japan. Since then, I have developed my understanding and practical experience in a variety of contemplative and meditation traditions, particularly Buddhist and Sufi.
Since 2000, I have spent an average of four weeks every year in practice retreats in various centres throughout the world, including longer retreats of up to three months. As well as retreats, I regularly undertake pilgrimages around the world, some lasting several weeks, which provide precious opportunities to cultivate meditative qualities in extended and challenging conditions.
My current practice consists of both concentration and mindfulness meditations, various forms of compassion training, and specific yogic practices, particularly movement (vinyasa) and breath regulation (pranayama).
---
Research Activities and Interests
I have a longstanding interest in the neuroscience of meditation. Since 2007, I have participated in the Shamatha Project consisting of a three-month silent retreat and multi-centre research project, the longest and most comprehensive study of intensive meditation effects and still ongoing.
My masters' dissertation was titled, "The prevalence and implementation of Mindfulness-Based Interventions in Child & Adolescent Mental Health Services within the UK: A pilot survey and analysis." This remains a passionate interest and concern for me in my work as a Child and Adolescent Psychiatrist in both clinical and non-clinical settings.