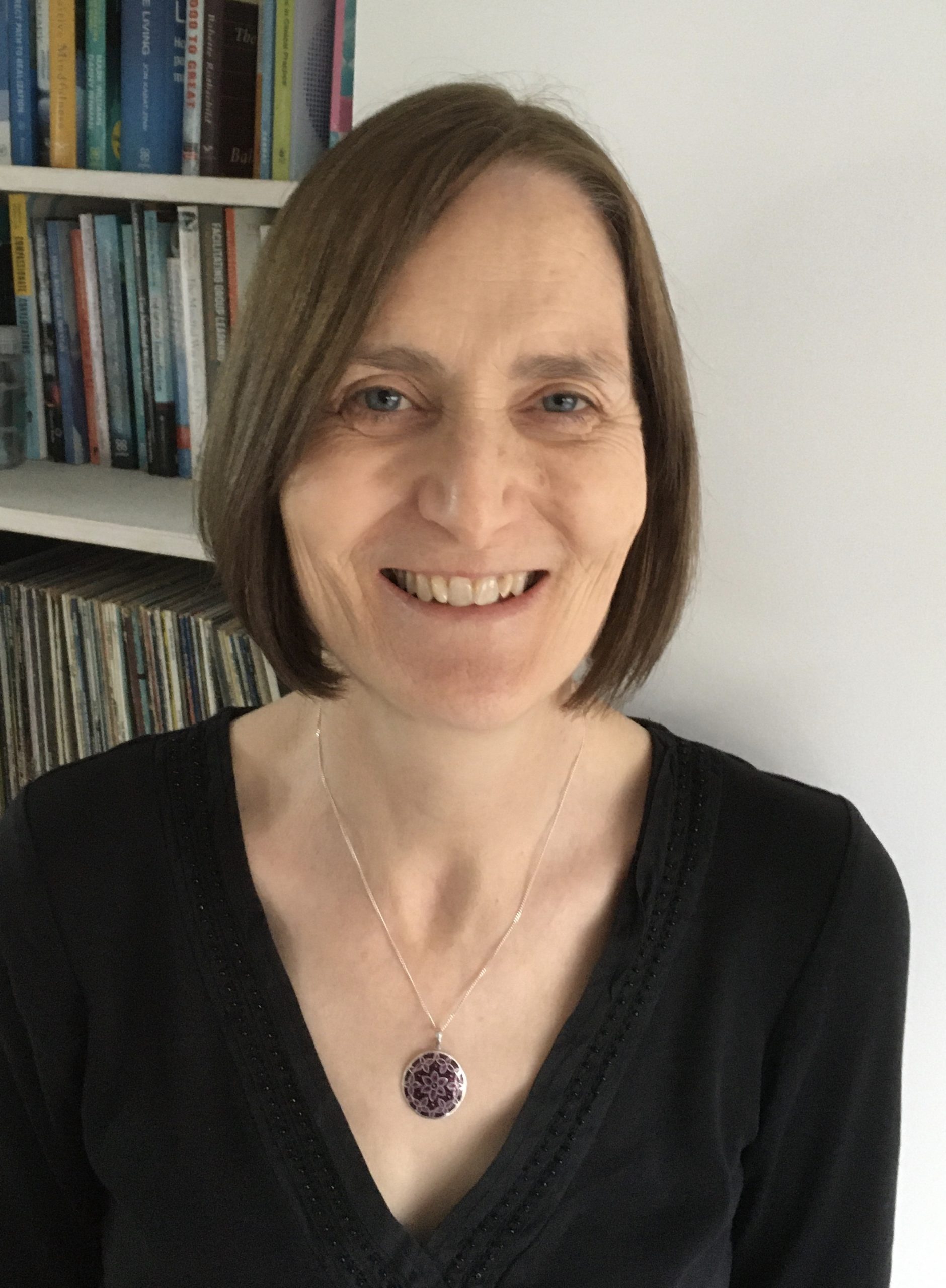 In addition to my role as supervisor and retreat lead with the Mindfulness Network, I am an associate of the Centre for Mindfulness Research and Practice, where I work as a tutor on the Masters programme and a trainer and mentor on the CPPD path. I am also an associate of the Sussex Mindfulness Centre, where I work as a trainer and supervisor and teach MBIs to NHS staff and clients. I am a clinical psychologist by professional training and was employed in NHS secondary care mental health services for 16 years. I began teaching mindfulness in the NHS in 2002 and was involved in developing mindfulness provision within Sussex Partnership NHS Foundation Trust. I held a strategic role in the NHS and have experience of service development and governance. As well as being an Associate for CMRP and SMC, I teach MBCT and MBSR in the 3rd sector and for the general public.
---
Qualifications
Mindfulness-based Compassionate Living teacher training with Erik Van Den Brink, Compassionate Wellbeing (2017)
CMRP's Teacher Training Retreats 1, 2 and 3
Other CPPD trainings in different aspects of mindfulness based interventions (MBIs) with CMRP and SMC
CMRP's supervision training
Advanced supervision training – Surrey and Sussex strategic health authority (SHA)
Leadership training – Surrey and Sussex SHA
Doctorate in Clinical Psychology – Southampton University
---
Teaching-Training Specialisms
MBCL
MBCT in clinical settings (3rd sector, secondary care and IAPT)
MBCT/ MBSR for health care staff
MBSR for the general public
Adapted MBIs in settings where the eight-week course is not advised (e.g. recovery college)
---
Supervision Experience
I have been supervising mindfulness teachers since 2011 and did the CMRP supervision training in 2012. I supervise both groups and individuals. I am trained in the use of the Mindfulness-based Interventions Teaching Assessment Checklist.
I have learned so much through my own supervision and believe passionately that good supervision supports the heart of ongoing professional and personal exploration.
---
Supervision Specialisms
MBCT and MBSR
NHS context
Service development
Supra-vision for supervisors
MBCT-L
MBCL
---
Supervision Rate
1 hour individual session – £50-£60
½ hour individual session – £25-£35
Please see our Supervision FAQs for more details on the cost of supervision.
---
Personal Practice
I have been practising mindfulness meditation since 2000. This connection grew out of a committed Chi Kung and T'ai Chi practice and a growing interest in Buddhism after a friend lent me Pema Chodron's book 'When Things fall Apart.' While beginning to engage in meditation through Shambhala Buddhism and the teachings of Chogyam Trungpa, Sakyong Mipham and other senior teachers within Tibetan Buddhism, I also began to explore mindfulness practice in the context of MBCT and MBSR. I found and continue to experience that teachings within both contexts enrich and clarify one another. A current theme in my personal practice is sensitively feeling into what is needed and to compassionate presence in relation to myself and others.
---
Research Activities and Interests
I am a teacher on the Live Mind trial with the Sussex Mindfulness Centre piloting a brief MBI for people with complex mental health challenges. I am also involved in research into the role of compassion in MBIs for healthcare staff.