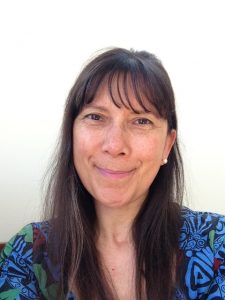 I have taught mindfulness since the late 2000s and currently train mindfulness teachers. I am the Founding Director of Clear Mind Institute and lead on their education and training programmes. Our programmes are strongly influenced by the Centre for Mindfulness, Massachusetts, where I have undertaken most of my training. Although I am also trained in Mindfulness-based Cognitive Therapy (MBCT), I primarily teach Mindfulness-based Stress Reduction (MBSR) in the UK and South Africa.
I am also a Yoga Teacher Trainer for the British Wheel of Yoga and developed and deliver their Mindfulness Module. In addition, I train yoga therapists with a strong mindfulness orientation, and am an Ayurvedic Practitioner. Prior to moving to the UK 16 years ago, I worked as an academic at the University of Cape Town, South Africa, where I was politically active in the anti-apartheid movement.
---
Qualifications
MSc in Ayurvedic Medicine, London
MA in Information Science, Cape Town
Honours, Information Science, University of Cape Town, South Africa
BSc, University of Cape Town, South Africa
Diploma Course Tutor, British Wheel of Yoga
Ayurvedic Practitioner and Teacher, College of Ayurveda, London
---
Teaching-Training Specialisms
MBSR for general populations
MBSR for the restoration of wellbeing
Training MBSR teachers
Teaching Mindfulness Teacher Training Retreats
---
Supervision Experience
I have experience of mentoring yoga therapists as well as supervising students in an academic setting. Following completion of the CMRP mindfulness supervision training, I have mentored and supervised mindfulness teachers since 2012.
---
Supervision Specialisms
With training in MBI-TAC, my areas of specialism are:
MBSR for general populations
MBSR in clinical settings
MBIs in workplace settings
---
Supervision Rate
1 hour individual session – £50-£60
½ hour individual session – £25-£35
Please see our Supervision FAQs for more details on the cost of supervision.
---
Personal Practice
My meditation practice started through involvement in the yoga community in Cape Town at an early age. Over the decades, I became more interested in Buddhist meditation and have practiced in both Zen and Tibetan Buddhist traditions. With a growing interest in mindfulness, I have since undertaken trainings with Jon Kabat-Zinn, Saki Santorelli, Florence Meleo-Meyer, Melissa Blacker, and Mark Williams, and attend regular retreats with Christina Feldman, John Peacock and others.
---
Research Activities and Interests
Currently registered for a PhD in Mindfulness at the School of Oriental and African Studies, my research focuses on the trajectory of mindfulness in the West with a special interest in diversity and inclusivity within the mindfulness movement.
---
Further Information
Cathy-Mae's website – www.clearmindinstitute.co.