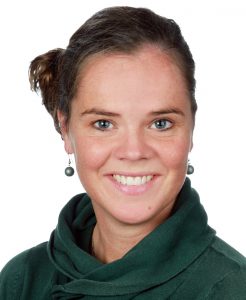 Ég veiti aðeins handleiðslu á íslensku (I supervise only in Icelandic).
I have been a registered clinical psychologist since 2005 . In 2015, I was one of the founders of Núvitundarsetrið, (Mindfulness Centre in Reykjavik), Iceland, after finishing my Diploma at the University of Exeter in 2012-2014 under the guidance of Willem Kuyken, Alison Evans, Christina Feldman and Jenny Wilks. Although I am currently an independent psychologist, I work in an association of great colleagues who specialise in mindfulness-based therapies and we share the vision of maintaining a high standard of mindfulness-based therapies and training.
I teach MBCT and MBSR for various groups, including people with fibromyalgia, depression and cancer, as well as for young relatives of cancer patients and young people with anxiety and depression. I have done one pilot study within primary health care in Iceland on MBCT for adolescents with anxiety and low mood.
Núvitundarsetrid, which has commissioned the Centre for Mindfulness Research and Practice (CMRP) training through The Mindfulness Network, will be offering a full Teacher Training Pathway in Iceland. I have, in relation to this Pathway, recently taken a step to become a fully registered supervisor in the Icelandic language.
---
Qualifications
Postgraduate Diploma in Mindfulness-based Cognitive Therapy, University of Exeter, 2014 (Certificate 2013, Diploma 2014)
Certificate of Mindfulness-based stress reduction. See True Mindfulness Training in Holland, 2010
Yoga instructor for children and adolescents, 2009
Registered Psychologist, Iceland, 2005
---
Teaching Training Specialisms
MBCT within the Health Care System
MBSR for general public
MBCT for young people/adolescents with anxiety and depression
MBSR/MBCT for people with health problems
MBSR/MBCT for young people in grief
MBI for schools and education and workplace settings
MBIs for parenting
---
Supervision Experience
I have been supervising since 2015 when I moved back to Iceland.  I am now a part of the supervision team of the Icelandic teacher training pathway.
---
Supervision Rate
1 hour individual session – £50-£60
½ hour individual session – £25-£35
Please see our Supervision FAQs for more details on the cost of supervision.
---
Personal Practice
I have been interested and involved in yoga and meditation since my adolescence and am currently engaged in a four-year study of yoga practice. Living mindfully is my aspiration, as best I can, and I am passionate about passing on what I have received through my training and experience. I have been inspired by so many people, many teachers, in retreats and meditation practices. Throughout my life, I have mostly worked with children, adolescents and their parents, both in clinical work, but also within schools and general public. Although I have recently moved more into teaching and supervising, I will continue to give mindfulness-based courses for various groups, and presentations and workshops within workplaces, institutions and schools. I am inspired by both my experience of mindfulness and its development in Iceland as well as by the transformation of the Icelandic community that seems to be taking place. My own mindfulness practice is the important ground from which my work rests upon and I feel privileged to be able to assist in so many ways through mindfulness work.
---
Further info 
Please visit the Núvitundarsetrið website at www.nuvitundarsetrid.is.