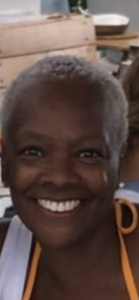 I became interested in meditation back in 2000 when I spent time at an ashram in India, where I experienced the benefits of a regular meditation practice. I became interested in the idea of teaching meditation in 2010 as an addition to my Psychotherapy practice. I then began the journey of exploring the pathways to becoming a mindfulness teacher. I have been teaching mindfulness-based cognitive therapy since 2013 within my local community, organisations, and the NHS. I later trained with Misp to deliver mindfulness in schools.
I have been running mindfulness-based workshops, and retreats since 2017. I completed the mindfulness-based inclusion training (MBIT) for people of colour, delivering mindfulness from an African Caribbean perspective that is able to meet the needs of black indigenous people of colour. (BIPOC)
I completed my mindfulness supervision training with Mindfulness Network (MN) 2021. I have supervised IAPT trainees undergoing the Mindfulness teacher training programme.
---
Qualifications
· Adv' Dip Con – Counselling Psychotherapy
· Dip in CBT
· Dip Clinical Supervision
---
Teaching-Training Specialisms
· MBCT -Clinical settings & general public
· MBSR – General public
· .b foundation – Educational settings
· Paws b -7-11 year old
· MBIT – POC
---
Supervision Experience
1- 2 -1
Small groups
· West Sussex IAPT trainees
· Salford Mind trainees
---
Supervision Specialisms
Having spent 0ver 20 years working in Adult Mental Health, I have a special interest in working with anxiety and depression. I provide the annual grief and gratitude workshop with Mindfulness Network People of Colour (MNPC).
---
Supervision Rates
1-hour individual session – £50-£60
½ hour individual session – £25-£35
Please see our Supervision FAQs for more details on the cost of supervision.
---
Personal Practice
I have a regular mindfulness practice, with annual travel aboard for vipassana retreats.
---
Research Activities and Interests
I have a deep interest in embodied psychotherapy, and I use the body as a vehicle to inform my work.
---
Further Info