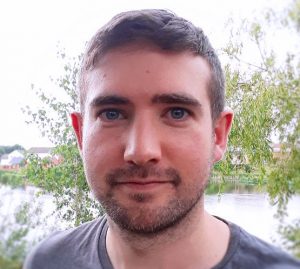 I am a Clinical Psychologist in an NHS mindfulness team in the North-East of England. I teach MBCT courses for people experiencing recurrent depression, for carers and for NHS staff. Prior to this, I established and led a mindfulness team in an Increasing Access to Psychological Therapies (IAPT) service in the North-West of England. I also co-facilitate MBCT teacher training.
I teach an introduction to mindfulness for clinical psychology training course to medical students and have worked with 3rd year clinical psychology trainees to use mindfulness for personal and professional development.
I run the Free Mindfulness Project and a contemporary mindfulness poetry site called 'Words to Sit With.'
---
Qualifications
Bangor MBI-TAC & Supervision – 2015/2016
Bangor MBCT specialist retreat – 2016
Oxford Finding Peace in a Frantic World – 2015
Bangor Teacher Training Retreat Level 2 – 2015
Bangor Teacher Training Retreat Level 1 – 2015
Lancaster Doctorate in Clinical Psychology – 2013
MBCT Teacher Development Course – Lancashire Care – 2012
---
Teaching-Training Specialisms
MBCT for clinical settings
---
Supervision Experience
I have provided mindfulness supervision since 2016 in individual and groups formats.
---
Supervision Specialisms
NHS staff running MBCT courses for staff or clinical populations
Students on MBCT training programmes
MBCT
---
Supervision Rate
1 hour individual session – £50-£60
½ hour individual session – £25-£35
Please see our Supervision FAQs for more details on the cost of supervision.
---
Personal Practice
I began to explore mindfulness through studying Buddhism as part of a philosophy and religion course in 2002. I have had a more formal practice since 2009 and have attended yearly retreats since 2014. My personal practice often comprises of sitting meditations with spacious awareness and some simple mindful movement, supplemented by the full range of MBCT practices when I am actively teaching a course. I also enjoy the challenge of applying mindfulness to the ever-changing landscape of parenting. I regularly listen to Dharma talks to support and stimulate my practice.
---
Research Activities and Interests
A Qualitative Analysis of Mindfulness-based Cognitive Therapy for Stress for Health Care Workers (doctoral thesis exploring experiences 3 and 6 months after attending an MBCT course)
Impact of attending MBCT on relationships (qualitative study looking at ways in which attending a course inadvertently changes how we interact with others)
---
Publications
Morgan, P., Simpson, J., & Smith, A. (2015). Health Care Workers' Experiences of Mindfulness Training: a Qualitative Review. Mindfulness 6(4), 744-758, doi:10.1007/s12671-014-0313-3.
---
Further info
Peter's websites: