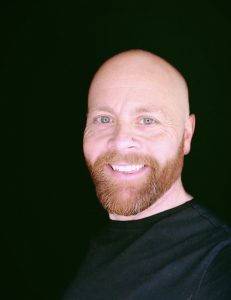 Hello, my name is Rob.
I have been in healthcare since 1989 and here is what I have been up to during the past three decades.
Firstly, my 'core profession' is an Occupational Therapist in which I have been employed in numerous mental health care settings. Following this, my first training as a psychotherapist came in the form of Cognitive Behavioural Therapy (CBT), in which I hold a master's degree, a PgDip and level 5. Added to this, I have trained in Dialectical Behaviour Therapy (DBT), which has a wonderful mindfulness component. I am also a qualified adult EMDR practitioner and EMDR therapist for Children and Young People. Also, I am trained in Attachment-focused EMDR. I am, of course, a mindfulness teacher, qualified in MBCT-D, MBCT-L, Mindfulness: Finding Peace in a Frantic World (M-FP) and Mindfulness: Teaching in the Workplace (MTW).
I am an accredited CBT Practitioner and an accredited CBT Supervisor with the British Association of Behavioural and Cognitive Psychotherapists (BABCP). Along with this, I am an accredited EMDR Practitioner (EMDR Association UK). I am also licensed with the Health Care and Professions Council (HPCP) and a member of the Royal College of Occupational Therapists (RCOT).
I am also a listed Mindfulness Teacher with the British Association of Mindfulness-based Approaches (BAMBA) and Access MBCT. Currently, I work in a freelance capacity providing psychotherapy, clinical supervision, mindfulness-based supervision and mindfulness groups.
---
Qualifications
Mindfulness
Mindfulness-based Cognitive Therapy for Depression (MBCT-D)- Teacher Training. Tees Esk and Wear Valleys NHS Trust
Mindfulness-based Cognitive Therapy for Life (MBCT-L)- Oxford Mindfulness Foundation (OMF)
Mindfulness: Finding Peace in a Frantic World (M-FP)- OMF
Mindfulness: Teaching in the Workplace (MTW)- OMF.
Mindfulness-based Supervisors Training- The Mindfulness Network
Mindfulness-based Supervisors Training- The Mindfulness Association
Cognitive Behavioural Therapy (CBT)
MSc Cognitive Behavioural Therapy- University of Teesside
PgDip Cognitive Behavioural Therapy- University of Teesside
The Theory and Practice of Cognitive Behavioural Therapy for Anxiety and Depression-University of Teesside
Clinical Supervision for Cognitive Behavioural Therapy- University of Teesside
Occupational Therapy (OT)
BSc (hons) Occupational Therapy, University of Teesside
Preparing for Clinical Practice, The Educators Role, University of Teesside
Eye, Movement, Desensitization and Reprocessing (EMDR)    
EMDR Standard Training (parts 1,2,3)- EMDR Europe
Attachment-Focused EMDR- EMDR Focus
Child and Adolescent EMDR (part 1)- The Child Trauma Centre
Memory Reconsolidation and The Flash-Technique- EMDR Association
Dialectical Behaviour Therapy (DBT)
Intensively Trained- The British Isles
National Vocational Qualification (NVQ)
Mental Health Care- Level 3
Direct care- Level 2
---
Teaching-Training Specialisms
Clinical and NHS settings
General public
Students on training programmes
Mindfulness in a therapeutic context
MBCT
MBCT-L
Mindfulness: Teaching in The Workplace
One-to-one mindfulness
---
Supervision Experience
Supervision is a true passion of mine; it began in the early 1990s whilst setting up and delivering a clinical supervision group for other health care assistants (my role at the time). This was on an acute mental health ward, where I also later worked as an occupational therapist. During my time as an occupational therapist, I supervised numerous OT students along within a team of 5 that I managed.
Whilst working in secondary care I took the lead role in a DBT group supervision- known as 'consult' (for four years). Added to this, I provided the community team with Structured Clinical Management in which to discuss highly complex and 'risky' clients. Within the team, I also provided clinical supervision for two Support, Time and Recovery Workers and a Social Work Assistant.
CBT Supervision
I have provided a vast amount of supervision to CBT therapists in training within four local IAPT (Improving Access to Psychology Therapy) services. This has been for both the adult and children's pathways. Within the charity MIND, I also supervised counsellors in training and qualified counsellors who used CBT informed approaches. Added to this, I have provided CBT group supervision for Teesside University, and will commence this again in 2023.
Currently, I deliver group clinical supervision for Children and Young People's (CYPs) Wellbeing Workers (CYWP) whom I have supervised since they began training. Added to this, I supervise several High Intensity CBT trainees on the CYPs pathway. This takes the form of both group and one-to-one supervision. I provide clinical supervision for Education Mental Health Practitioners (EMHPs) and Emotional Wellbeing Practitioners (EWPs), I really enjoy the variation of my role.
I have several active qualified CBT therapists being supervised, supporting them to become accredited with the BABCP. Along with this, I supervise a highly experienced Art Psychotherapist, two Psychological Therapists, six trained Counsellors, a manager and a Senior Occupational Therapist/team lead and a DBT therapist.
Mindfulness Supervision
In 2020 I was blessed to be a Mentor to 35 Teachers-in-training at the Oxford Mindfulness Foundation. I attend their full training pathway during the days of teaching and provide them with 5, 1-hour mentoring sessions along the way. 8 of the trainees decided to remain with me once qualified to purchase mindfulness-base supervision. Along with this, I then offered several places to numerous qualified mindfulness teachers and practitioners over the last year.
The cognitive aspect of my roles as an MBCT teacher, mentor and mindfulness supervisor are acknowledged and supported by the BABCP through my supervision and practitioner accreditations. I am a 'qualified' mindfulness-based supervisor, trained with both The Mindfulness Association and The Mindfulness Network.
For a more detailed account on my experience, both therapeutic and mindful, please feel free to check out the website listed below.
---
Supervision Specialisms
Whilst I have fully embraced the traditional mindfulness training routes, I have needed to be highly creative in the way I have offered and delivered mindfulness-based interventions. The standard 8-week courses have been a major feature of my work, although, I have also used my creative flare to adapt to my 'client-base'. Being from the North of England, poverty and hardship cannot be avoided. I have offered courses for those addicted to drugs and alcohol, harder to reach individuals, and those with physical and mental health difficulties. Whilst I closely follow the research I can also sense when an adaptation is required. Recently, with the help of 6 supervisees, we offered a free 4-week taster course for therapy staff from Sunderland IAPT service. This was part of the Mindfulness- Teaching in the Workplace training (OMF), which was a highly enjoyable experience.
I have a calm and grounded approach to supervision and you will remain the central component within the whole process. Being from the North I am totally unphased by people speaking their truth. Therefore, if supervision isn't how you'd expect it to be you can simply say. Generally, I have a sense when I maybe taking over or trying to fix, therefore, I say and stop!
Training
Populations
Equality, diversity and inclusion
The LGBTQ+ community
Gender issues
Queer-affirmed approaches
Highly complex Trauma
Dissociative Disorders
Childhood issues
Borderline Personality Disorder
Self-harm and life-threatening behaviours
Drug and alcohol issues
General population
Adults (one to one)
Children and Young People (one to one)
---
Supervision Rates
1 hour individual session -£60
½ hour individual session – £30
Please see our Supervision FAQs for more details on the cost of supervision.
---
Personal Practice
I feel that it is not the length of time in years that counts, but the 'right effort' and the 'right intention'. Although, I began taking meditation 'seriously' after my MBCT course in 2011. Prior to this, I was doing that unhelpful 'thing' of trying to control my thoughts, so I would often give-up as a result. My mindfulness practice is now like a dear old friend, I would be totally lost without it. However, it pulls up its own hinderances too- that I weave back into future sittings. My practice is deeply ingrained into my activities of daily living, both formally and informal. Sometimes I like to follow the guidance of a recording, Mark Williams being a personal favourite of mine. Other times, silence can be utterly refreshing and restorative. At the moment, I am enjoying Danny Pennman's approach- Mindfulness for Creativity, it is really supportive to my mindfulness research and studies. It goes without saying that daily sittings and movements are vital to my ability to practice what I preach, and of course I attend annuals retreats to deepen my mindfulness experience.
Personal Account
In October 2022 I will be fifty and I can honestly say that getting older is a wonderful gift. I am the father of two adult child and as I write, a soon-to-be Grandfather to my first Grandchild. Family is everything to me, having raised my daughters independently since the ages of 14 and 8 I have a wonderful set of unique life-skills.
I don't take life too seriously, no one gets out alive! I have a great sense of humour and a playfulness to my work. This is careful balanced with my deep-rooted need for being grounded (most of the time). For the most part, my life has been 'hard', however I would not change a single thing. I grow-up on a local council estate where community and belonging were second nature to us all. We didn't have very much, yet at the same time, we had it all. This has offered what the kids call 'street smarts'- something we can never find in a book. It means I can 'duck and dive', 'ebb and flow'- always bouncing back from virtually anything.
My life now is very different from those early years, I am about to move to a more affluent area of town and mix with a whole new set of people. I am hoping to set-up a mindfulness morning in the local village hall, something my younger self would have giggled about. Life is a funny old thing, and mindfulness ensures I remain kind, caring and compassionate, without the need of being sycophantic!
---
Research Activities and Interests
I am super interested in equality, diversity and inclusion (EDI) as a gay man who identifies as Queer. As part of my Doctorate in Professional Practice (DrPP) (Teesside University) I am set to explore how members of the LGBTQ+ community have experienced mainstream mindfulness-based interventions. This will form the basis of my thesis. Having passed all the taught components of the programme I am now seeking research participants for this study.
Trauma is a major aspect of my role and I have a deeply embedded experience of working with all forms for highly complex and complicated trauma. To enhance this further I am enrolled on the full Trauma-sensitive Mindfulness programmes- led by David Treleaven.
Drug and alcohol issues are of interest to me, I have run many groups for people using the 12 steps programmes.
Borderline Personality Disorder is also a key feature of my work, my MSc CBT dissertation examined this subject in relation to the those providing front-line care- titled: 'A qualitative exploration of Borderline Personality Disorder from the perspective of the Mental Health Worker.'
---
Publications
'Acute Psychiatry' Hawkes, R., Johnstone, V. and Yarwood, L. (2008) in: Creek, J. Occupational Therapy and Mental Health, 4th Edn. Churchill Livingstone: London.
---
Further info
https://www.counselling-directory.org.uk/supervisor_54594.html