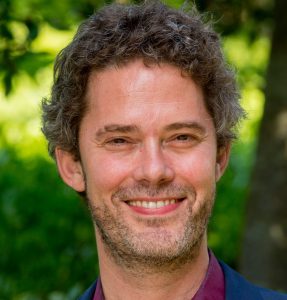 I am the training and practice lead and co-founder of the Sussex Mindfulness Centre (SMC), part of Sussex Partnership NHS Foundation Trust. I have taught mindfulness groups for NHS staff and patients since 2006 and been involved in the training and supervision of mindfulness teachers on our SMC training programmes since 2011. I am particularly interested in bringing a relational and compassion-based orientation to mindfulness work, both individually and organisationally. More recently I have trained in Mindful Self-Compassion and have started teaching this eight-week programme to staff.
I am a consultant clinical psychologist and cognitive analytic psychotherapist by background and have over 20 years' experience of working with different clinical populations in the NHS. This is not just a professional activity – I feel motivated by the personal aspects of this work and am interested to work with people who also want to explore ways to bring together the personal and professional in their work.
---
Qualifications
TTRRs 1, 2 and 3 (CMRP, University of Bangor)
Various other mindfulness training (CMRP, OMC and SMC)
Mindful Self Compassion training (Center for Mindful Self Compassion)
Supervisor training (Association for Cognitive Analytic Therapy)
Diploma in (psychodynamic) supervision (Westminster Pastoral Foundation)
Diploma in Clinical Psychotherapy (King's College, University of London)
EMDR training (EMDR Institute)
Doctorate in Clinical Psychology (Canterbury Christchurch University/Open University)
MSc in Experimental Psychology (University of Sussex)
BA in Theology and Religious studies (University of Cambridge)
---
Teaching Training Specialisms
Adapted MBCT with NHS staff
MBCT with NHS patients (primary and secondary care adults)
Compassion adaptations to the eigt-week programme including MSC
Delivering SMC training (Foundation in MBAs and the Adapted MBI training)
---
Supervision Experience
I have been supervising since 2000 when I started with clinical psychology trainees. I started supervising cognitive-analytic therapy trainees in 2008 and mindfulness trainees since 2011. I also supervise qualified staff both privately and in the NHS.
---
Supervision Rate
1 hour individual session – £50-£60
½ hour individual session – £25-£35
Please see our Supervision FAQs for more details on the cost of supervision.
---
Personal Practice
I started practising Buddhist meditation in my late teens, initially in the Thai Forest and Insight meditation traditions, and subsequently and currently in Tibetan traditions. I also regularly practise secular mindfulness.
---
Publications
Marx, R. (2019). Navigating Dilemmas in Training People to Deliver Non-Eight-Week Adapted Mindfulness-Based Interventions. Mindfulness, doi.org/10.1007/s12671-019-01110-0.
Marx R. & Burroughes L. (2019). An Evaluation of a New Programme Training Mindfulness Teachers to Deliver Non-Eight Week Adapted Mindfulness-Based Interventions. OBM Integrative and Complementary Medicine, 4 (1): 19. doi:10.21926/obm.icm.1901009.
Tickell, A, Ball, S. Bernard, P. Kuyken, W., Marx, R. Pack, S., Strauss, C., Sweeney, T. & Crane, C. (2019). The Effectiveness of Mindfulness-Based Cognitive Therapy (MBCT) in Real-World Healthcare Services. Mindfulness. DOI: 10.1007/s12671-018-1087-9.
Marx, R. (2017). Stress-reduction or stress-immersion: Mindfulness practice and the full catastrophe of working in the NHS.  Journal of Holistic Healthcare, 14, 3, 37-41.
Marx, R. and Jones, F. (2017). The path of Mindfulness: an NHS case example. Best Practice Healthcare Counselling and Psychotherapy Journal, April 2017, 18-21.
Marx, R., Strauss, C., Williamson, C. (2015). Mindfulness apprenticeship: a new model of NHS-based MBCT teacher-training. Mindfulness, 6, 2, 253-263. DOI: 10.1007/s12671-013-0254-2.
Marx, R., Strauss, C., Williamson, C., Karunavira & Taravajra (2014). The eye of the storm: a feasibility study of an adapted Mindfulness-based Cognitive Therapy (MBCT) group intervention to manage NHS staff stress. The Cognitive Behaviour Therapist, 7, 1–17. doi:10.1017/S1754470X14000300.
Marx, R. (2014). Accessibility versus integrity in secular mindfulness: a Buddhist commentary. Mindfulness, DOI: 10.1007/s12671-014-0366-3.
Marx, R and Marx, S. (2012). The eye and the I: the construction and use of the observer in Cognitive-analytic therapy and mindfulness-based therapy. British Journal of Psychotherapy, 28, 4, 496-515. DOI: 10.1111/j.1752-0118.2012.01308.x.
Marx, R. (2011). Relational supervision: Drawing on cognitive-analytic frameworks. Psychology and Psychotherapy: Theory, Research and Practice, 84, 4, 406-424. DOI:10.1111/j.2044-8341.2010.02008.x
O Connor, H. and Marsh, R. (2008). Cracks in the machine: two tales of anxiety. Transpersonal Psychology Review, 12, 1, 42-50.
Marsh, R. and Low, J. (2006). God as Self, God as Other, God as Beyond: a cognitive-analytic perspective on the relationship with God. Psychology and Psychotherapy: Theory, Research and Practice, 79, 2, 237-255.
Marsh, R. and Leroux, P. (2002). The importance of failing. Clinical Psychology, 12, 27-28.
Marsh. R. and Dallos, R. (2001). Roman Catholic couples: Wrath and Religion. Family Process, 40, 3, 343-360.
---
Further Information
The Sussex Mindfulness Centre website – http://sussexmindfulnesscentre.nhs.uk/