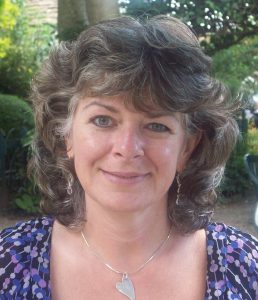 I work freelance as an independent practitioner, offering humanistic, mindfulness-based psychotherapy in private practice, providing mental health mentoring to students in higher education and designing and delivering training for voluntary sector organisations. I'm registered with the UK Council for Psychotherapy (UKCP) and the UK Association of Humanistic Psychology Practitioners (UKAHPP).  I've been teaching mindfulness since 2009 in a variety of different settings, including for medical students, carers, trainee counsellors, mental health peer mentors, people with a cancer diagnosis and women who have been through domestic violence and abuse. I've completed a Master's in Teaching Mindfulness-based Courses at the Centre for Mindfulness Research and Practice, Bangor University and I'm honoured to be a guest teacher with the Centre.
---
Qualifications
Master's in Teaching Mindfulness-based Courses – Bangor University (2015)
Certificate of Competence in Teaching Mindfulness-based Approaches – Bangor University (2013)
Post-graduate Diploma in Person-Centred Counselling – Swansea University (1999)
Tai Chi Movement for Well-being – qualified trainer
---
Teaching-Training Specialisms
MBCT for relational trauma
MBCT for carers
MBCT in higher education and for medical students in particular
Mindfulness for staff, volunteers and service users in third-sector organisations
---
Supervision Experience
I'm a member of a peer supervision group and completed Mindfulness Supervision Training with Cindy Cooper and David Shannon in June of 2014.
---
Supervision Specialisms
I'm interested in supervising teachers who are new to mindfulness teaching.  I'm also curious about how the safe and creative space that mindfulness teaching supervision provides might allow a discerning of the difference between habitual self-criticism and the meeting of a developmental edge.
---
Supervision Rate
1 hour individual session – £50-£60
½ hour individual session – £25-£35
Please see our Supervision FAQs for more details on the cost of supervision.
---
Personal Practice
My relationship with meditation began in my late teens and my practice evolved through many changes and transitions before I came across mindfulness in my mid-thirties, during a time of personal difficulty.  Mindfulness practice offered me a way of being with myself when I found myself and my experience to be unbearable, supporting me with turning towards parts of myself from which I had habitually turned away. I finally found my way to sitting down with myself each day and, fifteen years on, my practice is at the heart of my life and my work. As my practice deeps, I'm beginning to grow a kinder and more open-hearted relationship with myself.  I'm very fortunate to be working one-to-one with Gaia House teacher Catherine McGee and through her skillful inquiry, I'm coming to know more fully the deeply personal and universally shared nature of our human vulnerability.
---
Research Activities and Interests
I have a special interest in mindfulness for relational trauma and I wrote my Master's Thesis on adapting MBCT for women survivors of domestic violence and abuse (DVA).  I'm currently collaborating with colleagues within the School of Social and Community Medicine, Bristol University, on a proposal for funding a trial of the adapted MBCT-DVA curriculum.
---
Further Information
Supervision has been central to my growth as a mindfulness teacher. As I move into supervising others, I acknowledge how the safety, trust and solid ethical foundations of this unique relationship have supported me with developing and flourishing as a teacher.
Sarah's website – www.sarahmillband.com