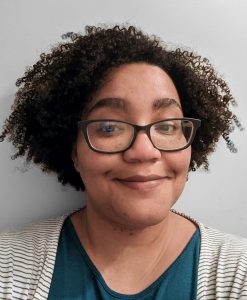 Hello! I'm Sarah Pace. I have 15 years experience in delivering evidence-based psychotherapies in NHS Improving Access to Psychological Therapies (IAPT) services around the UK. This led to my interest in Mindfulness-based Cognitive Therapy (MBCT) as a relapse prevention tool for recurrent clinical depression.
I have been practising meditation since attending an eight-week mindfulness course in 2011. In 2020 I graduated with a distinction Master of Arts (MA) in Teaching Mindfulness and a certificate of competence in teaching MBCT from the University of Bangor.
I am registered with the British Association of Mindfulness-based Approaches (BAMBA) as an MBCT teacher. This registration requires adherence to the UK Good Practice Guidelines for Mindfulness teachers and BAMBA's ethical standards and governance.
I am a level 2 trained Mindfulness-based supervisor with the Mindfulness Network, in addition to offering Mindfulness-based supervision for trainees in NHS psychological therapies services.
I am a trained, level 3 assessor in Mindfulness-Based Interventions: Teaching Assessment Criteria (MBI:TAC).
I have personal interests in compassion-focused approaches, social equity, food, comedy, and curvy yoga.
---
Qualifications
● MA in Teaching Mindfulness, The University of Bangor.
● Postgraduate diploma in Cognitive Behavioural Therapy (CBT), The University of Brighton.
● Postgraduate Certificate in Primary Care Mental Health, The University of Manchester.
● Psychology BSc (Hons), Manchester Metropolitan University.
---
Teaching-Training Specialisms
● MBCT for clinical settings
---
Supervision Experience
● I have delivered CBT supervision in NHS psychological therapy services to low and high-intensity practitioners for over 10 years.
● I am trained in Mindfulness-based supervision to level 2 and have been delivering Mindfulness-based supervision since 2021.
---
Supervision Specialisms
● Clinical populations (primary care, depression, anxiety, long-term health conditions)
---
Supervision Rates
1 hour individual session – £50-£60
½ hour individual session – £25-£35
Please see our Supervision FAQs for more details on the cost of supervision.
---
Further info
I am working towards BAMBA registration in teaching Mindfulness-Based Cognitive Therapy for Life (MBCT-L) after completing the training in March 2020.
website: https://www.spacemindfulness.co.uk/
email: Sarah@spacemindfulness.co.uk