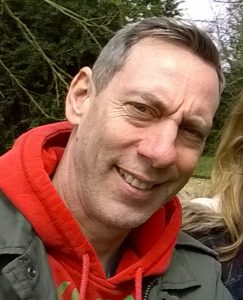 I am a mental health nurse, accredited CBT therapist and an experienced MBCT teacher and trainer. I am employed in Nottinghamshire Healthcare Trust as the clinical lead for MBCT. This post involves coordinating and delivering training and supervision of MBCT to IAPT and Secondary Care staff who work with people experiencing a diverse range of health problems. I have run MBCT groups in primary care and specialist mental health services since 2008 for people with depression and other mental health problems. In addition to running clinical groups, I deliver MBCT for staff in the workplace in our local Health Trust and University. I am also an associate teacher, trainer and supervisor with the Oxford Mindfulness Centre.
I am currently only able to offer supervision to graduates of Nottingham Centre for Mindfulness' Foundation Training Programme.
---
Qualifications
PhD, University of Nottingham
Postgraduate Diploma in Cognitive Therapy, University of Oxford
BSc, Psychosocial Interventions for Psychosis (Thorn Degree), University of Nottingham
Diploma in Nursing – Mental Health, University of Nottingham
---
Teaching-Training Specialisms
MBCT in clinical settings, particularly with adults with recurrent and chronic depression
---
Supervision Experience
I have been supervising clinical staff in IAPT and specialist mental health services since 2009
I co-facilitated supervision training with Melanie Fennell, Antonia Sumbundu and Christina Surawy in 2015
I have provided external MBCT supervision through the Oxford Mindfulness Centre since 2012
---
Supervision Specialisms
MBCT supervision for the general public, recurrent and chronic depression and anxiety in NHS and non NHS settings
---
Supervision Rate
1 hour individual session – £50-£60
½ hour individual session – £25-£35
Please see our Supervision FAQs for more details on the cost of supervision.
---
Personal Practice
I have had a daily practice since 2006. I use all the core practices from the MBCT programme and also include some practices from training retreats attended, such as 'Mindful Self-Compassion.' In addition to retreats, my practice has been supported by regular meetings with a mentor for the past two years.
---
Research Activities and Interests
I have recently completed a PhD investigating the role of mindfulness in severe and chronic depression
I have also worked as a CBT therapist in a randomised controlled trial comparing treatments for depression (including MBCT) to Treatment as Usual
---
Publications
Morriss, R., Marttunnen, S., Garland, A., Nixon,, N., McDonald, R., Sweeney, T., Flambert, H., Fox, R., Kaylor-Hughes, C., James, M., & Yang, M. (2010). Randomised Controlled trial of the clinical and cost effectiveness of a specialist team for managing refractory unipolar depressive disorder. BMC, 10: 100.
Sweeney, T. Mindfulness-Based Cognitive Therapy for Depression. In Stickley, T & Wright, N (Eds). Theories for Mental Health Nursing: A guide for practice. (2014)Sage Publications.
Morriss, R., Garland, A., Nixon, N., Guo, B., James, M., Kaylor-Hughes, C., Moore, R., Ramana, R., Sampson, C., Sweeney, T., & Dalgleish, T. (2016). CLAHRC randomised controlled trial of clinical and cost effectiveness of a specialist depression service versus usual specialist mental health care for managing persistent depression: 18 month results.
Lancet Psychiatry, Published Online August 3, 2016 http://dx.doi.org/10.1016/ S2215-0366(16)30143-2.