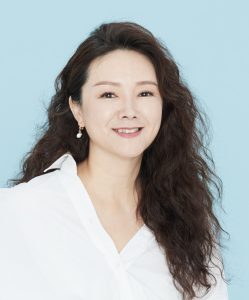 I offer supervision in Mandarin. I was born in Qingdao, Shandong, China, and had a happy childhood surrounded by a large and caring family. After becoming an adult, I moved to Beijing, where I have been studying and working ever since. I previously worked for a Fortune 500 company and eventually became a senior executive responsible for sales and marketing in the entire China region. However, after the birth of my child, my interests shifted toward psychology and parenting, leading me to embark on a journey of personal growth and professional development.
Over the years, I have explored and studied various fields, including psychoanalysis, family therapy, meditation, dance therapy, Tai Chi, and mindfulness. In my professional journey, I have organized dance therapy workshops in over 30 cities across China and collaborated with Western teachers to host embodiment leadership courses. In my career, I have discovered my true passion and sense of "coming home" through mindfulness practice and teaching. At the same time, I have also experienced the benefits of integrating mindfulness into my daily life.
Combining my personal journey with my professional training, I aspire to serve a broader audience and help people navigate challenges and find happiness.
我出生在中国山东青岛,有一个被大家庭呵护成长的幸福童年。成年后我移居到北京,学习与工作至今。我曾在世界500强公司工作,成为高管,负责整个中国区的销售业务和市场推广工作。孩子出生后,逐渐对心理学和养育感兴趣,走上了自我成长以及后来的专业之路。我曾先后接触和学习过精神分析、家庭治疗、冥想、舞动治疗、太极和正念。在工作的领域,我曾经在中国超过30城市举办舞动治疗工作坊,并与西方老师合作举办具身领导者课程。我找到了目前我最感受到"回家"的工作——正念练习与教学。同时也享受着正念融入生活带来的益处。我希望可以将自己的心路历程,结合专业的受训经验,可以服务更广泛的人群,帮助人们应对生活中的挑战,感受生命的无限美好。
---
Qualifications
• MBSR teacher training, Mindfulness Center, University of Massachusetts
• MBCT-L Training workshop, Oxford Mindfulness Centre
• Finding Peace in a Frantic World course, Oxford Mindfulness Centre
• Supervisors 'training, The Mindfulness Network
• Soft skills trainer training, Schouten, Netherlands
• Detox Meditation Instructor, OWA, India
专业资格
• 美国麻省大学正念减压合格师资;
• 牛津大学正念认知疗法认证师资;
• 牛津大学正念认知生活认证教师;
• 英国正念网络注册督导;
• 荷兰斯腾国际软技能培训师;
• 印度一世界学员排毒静心导师
---
Teaching-Training Specialisms 教学培训的专业领域
· Working with the general public as an independent mindfulness teacher.
· MBCT for general public and clinical
· MBCT-L for general public
· MBSR for general public
· Supervision (personal,group)
· Personal Practice Mentoring
· Adapting the eight-week course for different contexts
· Helping to enhance embodiment with body awareness and movements
· The inquiry process
教学培训的专业领域
· 作为一名独立正念教师面对一般大众工作
· MBCT教学面对一般大众
· MBCT- L教学面对一般大众
· MBSR教学面对一般大众
· 督导 (个人、团体)
· 个人修习的指导
· 调整八周课程以适应不同的教学背景
· 通过身体动作觉察帮助加强正念具身体现
· 探询的过程
---
Supervision Experience
• Since 2021, teaching/supervising mindfulness-based trainees and teachers
• Three-day training x2 in mindfulness-based supervision (Level I & Level II)
• Since 2021, under supra-vision with a Mindfulness Network supra-visor
• 3 times 5-day online retreat organized by The Mindfulness Network
督导经验
• 自2021年起开展MBCT和MBCT-L的督导工作
• 完成一阶段和二阶段3日x2的督导培训工作坊
• 自2021年起,持续接受Mindfulness Network 的Supra-vision
• 参加过3次英国正念网络的5日止语静修营(ZOOM)
---
Supervision Specialisms
• MBCT-D for general public
• MBCT-L for general public
督导的专业领域
• MBCT-D 一般大众
• MBCT-L 一般大众
---
Supervision Rates 督导收费
1 hour individual session – £50-£60
½ hour individual session – £25-£35
Please see our Supervision FAQs for more details on the cost of supervision
---
Personal Practice 个人修习
Since 2010, I have been consistently promoting dance therapy courses in China, helping people reconnect with their body sensations and become aware of their habitual patterns. I have also studied in India to become a meditation instructor.
Starting from 2015, I began systematic trained in mindfulness and gradually became a mindfulness teacher and supervisor. I participate in one to two retreats each year. I also maintain a personal practice, including Tai Chi, yoga, dance, and meditation, to uphold the quality of my life and work better in serving the general public and professionals.
自2010年起,我持续地在中国推广舞动疗愈课程, 帮助人们重新连接身体感受,并觉察自己习惯性的模式。也曾在印度学习如何成为一名静心导师。
自2015年开始接受正念的系统培训,逐步成为一名正念老师、正念督导者。每年我会参加一到两次静修。同时也持续个人练习,包括太极、瑜伽、舞动和冥想,来保持生活工作品质,更好地服务一般大众及专业人士。
---
Research Activities and Interests

I am interested in the integration of mindfulness and dance/Movement Therapy.
我对正念与舞动结合领域的研究感兴趣。