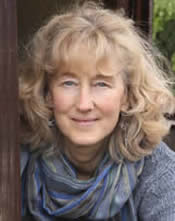 I have been teaching MBSR courses for the general public since 2007. My background training is via CMRP (Centre for Mindfulness Research and Practice)). Alongside the group teaching I have been teaching one-to-one and have run the eight-week course in a retreat setting over a five-year span in Menorca and Mallorca, Spain. My background in supervision has been via Bangor from the onset of training supervisors.
For the past few years, I have taken MBSR to teachers in a High School and now supervise their trained teachers delivering mindfulness to the children. My training in Oxford in MBCT-L has been a part of the Myriad research study taking mindfulness in schools. I am qualified as a teacher of MBCL with Erik Van den Brink and Fits Koster. The Botanic Gardens in Cambridge invited me to run courses with groups, bringing mindfulness practice in relation to nature. I have and am running retreats in various part of the UK.
I have been practising and studying meditation, movement and contemplative traditions since the late 1960's and have a background in complementary health since 1977. I volunteer with Riding for the Disabled.
---
Qualifications
MBSR teacher training via CMRP including many related courses required for the development of a mindfulness teacher.
Karuna Institue Diploma Biodynamic Craniosacral Therapy
L.S.A. – honours Holistic Aromatherapy
Castellino Prenatal and Birth Therapy – practitioner and teaching diploma/supervisor (UK and America)
Transpersonal Psychotherapy – Foundation Training New Rock
Member UK Network for Mindfulness-Based Teachers
Supervisor with The Mindfulness Network
---
Teaching-Training Specialisms
MBSR for general populations
MBSR 1:1
Mindfulness in schools
Mindfulness-based Compassionate Living (MBCL)
Mindfulness-based Cognitive Therapy for Life (MBCT-L)
Supervision
---
Supervision Rate
1 hour individual session – £50-£60
½ hour individual session – £25-£35
Please see our Supervision FAQs for more details on the cost of supervision.
---
Supervision Experience
I have a background in supervision, which I am passionate about. My supervision in MBSR/MBCT covers those on Masters programmes, those new to teaching and those with experience. I have also been supervising in complementary health fields for many years.
---
Supervision Specialisms
I have supervised in different settings with supervisees with a range of experience, including those in training, new to teaching and those experienced in teaching. I have been offering 1:1 work supervision for many years following training with
Cindy Cooper. I also offer supra-vision for supervisors.
---
Personal Practice
My early inner search began in the late 1960's in London, which drew me towards Buddhism, Zen and Sufism. I then spent some time in Thailand, which gave me an introduction, grounding and practice in Vipasnana. Over the years, my exploration of Buddhism and esoteric mindfulness-based Christianity has deepened.
I have drawn great strength from being a part of a mindfulness-influenced group for the last thirty-five years. My love of movement and sacred dance includes an on-going yoga practice, which has been strongly influenced by Vanda Scaravelli. I attend retreats every year. My life is my practice, with a daily practice embedded into my day-to-day living
---
Research Activities and Interests
I am very grateful to the body of research available and being undertaken. What is offered supports my teaching and deepens my understanding.