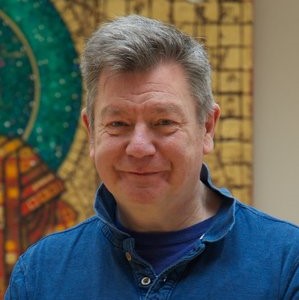 I work as a Mindfulness Teacher and Cognitive Behavioural Psychotherapist for the NHS and Macmillan cancer charity, where I deliver MBCT (Ca) and MBCL courses. I also teach MBCT and MBCL courses to the general public.
Prior to this I worked as a Dental Surgeon in the NHS with a particular interest in treating patients with additional clinical and psychological needs. Particularly those patients with mouth cancer.
---
Qualifications
Supervision Training. Bangor University.
MBCL Training. Bangor University.
MBCT (Ca) Training. Bangor University.
Master of Studies. Mindfulness Based Cognitive Therapy. Oxford University.
Post Graduate Diploma, Psychological Therapy. (CBT). Sussex University.
Post Graduate Certificate Psychology. London University.
Bachelor Dental Surgery. London University.
Licentiate Dental Surgery. Royal College of Surgeons England.
---
Teacher-training Specialisms
MBCT(Ca).
MBCL
MBCT for clinical settings.
---
Supervision Specialisms
I offer supervision for MBCL only.
---
Supervision Rate
1 hour individual session – £50-£60
½ hour individual session – £25-£35
Please see our Supervision FAQs for more details on the cost of supervision.
---
Personal Practice
I have had a personal meditation practice for some 35 years. Initially I was involved with various Zen groups eventually taking ordination within the Triratna Buddhist Order 18 years ago. I engage with regular traditional and secular retreats and teach Buddhist meditation and philosophy on courses, workshops and retreats. I regard this as an important part of my personal practice, learning much from teaching. I studied Buddhist Psychology at The School of Oriental and African Studies; London University.
I am currently studying for a Masters in Philosophy and Religion at Trinity College St. David's. University of Wales. I am particularly interested in how the 'Self ' is understood from Eastern and Western philosophical perspectives.
---
Research Activities and Interests
I work with people who are living with cancer and I am especially interested in the potential benefits of compassion practices within this clinical population. I am involved in an upcoming pilot study exploring the effects of such practices on the quality of life of people living with head neck and mouth cancers.
---
Further info
Website: www.choosecompassion.co.uk