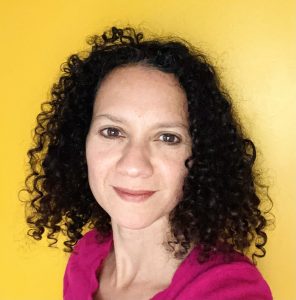 I am a Mindfulness Teacher, Supervisor and Teacher Trainer for the Sussex Mindfulness Centre.  I am also a BACP Accredited Psychological Therapist and have integrated Mindfulness Practices into my therapeutic work with young people and adults since 2015.  I currently teach Mindfulness based Cognitive Therapy (MBCT), Mindfulness based Cognitive Therapy for Life (MBCT-L), Finding Peace in a Frantic World, and adapted MBCT courses for adolescents and parents/carers in NHS Child & Adolescent Mental Health Services (CAMHS), to Staff groups and in the Community.
---
Qualifications
Mindfulness based Intervention -Teaching Assessment Criteria (MBI-TAC) – Level 1 & 2 Training to support in using the MBI-TAC in Supervision and for the assessment of qualifying Teachers, Mindfulness Network
Apprenticeship in Mindfulness Teacher Training, Sussex Mindfulness Centre
Mindfulness Supervision Training (General and IAPT specific), Mindfulness Network & UK Mindfulness Centres Collaboration
Finding Peace in a Frantic World – Teacher training, Oxford Mindfulness Centre
MBCT for Life – Teacher training, Oxford Mindfulness Centre
Foundations in Mindfulness-based Approaches (MBCT & MBSR), Sussex Mindfulness Centre
Professional Licence in Zen Shiatsu, Zen School of Shiatsu
PG Diploma in Gestalt Therapy, Gestalt Centre
BSc Psychology, University of Manchester
---
Teaching-Training Specialisms
MBCT for Clinical settings
MBCT for general wellbeing, staff groups, community
Adapted MBCT for Adolescents in Schools and Clinical settings
MBCT for Life
Finding Peace in a Frantic World for staff, parent/carer and community groups
Adapted MBIs for individuals
Delivering Mindfulness Workshops in workplaces and festivals
---
Supervision Experience
I have delivered Mindfulness Supervision to trainee, newly qualified and experienced Mindfulness Teachers since 2018.  I also have extensive experience of offering Clinical Supervision to Psychological Therapists and Mental Health professionals in the NHS, public sector and private practice.  I am trained in using the MBI-TAC to support the supervision process and for the assessment of students in training.  I am particularly experienced in supervising newly qualified teachers and those with wobbly confidence levels.
---
Supervision Specialisms
MBCT
Adapted MBCT for Adolescents
MBCT for Life
Finding Peace in a Frantic World
NHS
Mental Health settings including CYP and Adult IAPT Services
Education and Public Sector
---
Supervision Rates
1 hour individual session – £50-£60
½ hour individual session – £25-£35
Please note: I do my best to offer supervision at reduced rates to new teachers or those who are needing to offer courses at a reduced rate to participants. Do mention this, if necessary, during our initial contact meeting.
Please see our Supervision FAQs for more details on the cost of supervision.
---
Personal Practice
My personal mindfulness and meditation practice, both formal and informal, is an integral, non-negotiable and continually resourcing part of my life.  I have practiced meditation and various forms of mindful movement since 1997.  I particularly value opportunities to practice in community and continue to be nourished and inspired by teachings, practice and experiences on retreats which I attend on my own and with my children.
---
Further info
For further information please visit: www.mindfulnesshastings.co.uk or www.sussexmindfulnesscentre.nhs.uk