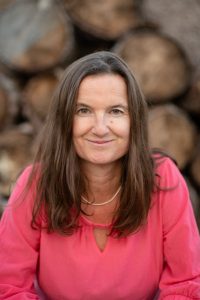 I am a mindfulness and Mindful Self-Compassion (MSC) certified teacher, counsellor, supervisor and mentor running my own business in southwest London. After 11 years working as a student/staff counsellor and group facilitator in a well-being centre in higher education, I set up Go Mindfully with Jaya Rudgard in 2010, and have since grown a thriving community of graduates whom I support with my own deepening practice courses, monthly practice days and residential retreats of varying lengths. I have been mentoring graduates since 2013 and supervising since 2016.
I have experience delivering mindfulness and compassion-based approaches to a wide range of groups, reflecting my creativity and commitment to making these trainings accessible to diverse populations. I regularly deliver MBI's for NHS staff, and have developed a programme over six years for participants with complex needs at a Recovery College. I also have considerable experience offering introductory and bespoke courses in the workplace for large public and private organisations.  I have a private clinical practice offering mindfulness-based counselling/psychotherapy, and 1:1 mindfulness or MSC. As well as private courses for the general public I teach at Mind, the Mindfulness Project and am a MSC retreat lead for the Mindfulness Network.  I also coach on an online course led by Elisha Goldstein, A Course in Mindful Living, hosting large group sessions with participants from all around the world.
I have a special interest in expanding and deepening mindfulness practice beyond the eight-week course and have supported others developing their retreat leading skills. I am passionate about building community since connection and mutual support are part of the magic 'hidden curriculum' of MBIs and are essential for our well-being and the future of our society.  My life and teaching are enriched by being part of a number of communities including a peer reflection group and volunteering for the network of Mindful Self-Compassion Teachers in the UK. I also connect with others by writing a mindfulness and compassion blog, expressing my interest in how personal experience, practice, science and Buddhist teachings can be meaningfully integrated.
---
Qualifications
Certified Teacher of Mindful Self-Compassion with the Center for Mindful Self-Compassion (Chris Germer and Kristin Neff), Bangor University
Completed Teacher Training Pathway at Centre for Mindfulness Research and Practice (CMRP), Bangor University
Certificate of Competence in Teaching Mindfulness-based Courses, CMRP, Bangor University
Trained Supervisor, CMRP, Bangor University
Certificate in Counselling Supervision, Revision London
Diploma in Person-Centred Counselling, Metanoia Institute
---
Teaching-Training Specialisms
MBSR
MSC
MBCT for general wellbeing
MBI's and MSC for work place settings
MBI's and MSC in mental health settings
1:1 work Mindfulness mentoring and Mindfulness-based Psychotherapy/Counselling
MBI's for graduates, follow up courses and residential retreats
---
Supervision Experience
I have experience of supervising new teachers working with the general public both in the UK and internationally, teachers offering MBI's for parents and running work-place programmes including Finding Peace in a Frantic World.
---
Supervision Specialisms
MSC
MBSR for general public and in healthcare settings
MBCT in general public setting
Deepening practice, supporting teachers offering follow up and retreats
Workplace
Educational settings (in Higher Education)
Mindfulness in Therapeutic Contexts – Counselling/Psychotherapy
---
Supervision Rate
1 hour individual session – £50-£60
Please see our Supervision FAQs for more details on the cost of supervision.
---
Personal Practice
I was introduced to meditation through yoga in my early 20's and then began regularly meditating after attending a 10-day intensive Vipassana Buddhist retreat in India in 1997. Over the last 22 years, I've explored different traditions and approaches in the service of opening the heart and freeing the mind from the habitual patterns that limit us all.  The cultivation of heartful wisdom is the core of my practice which includes – alongside formal meditation – yoga, five-rhythms dance and Kirtan yogic chanting.
One of the qualities I love about the mainstream/secular mindfulness approach is the intentional inclusivity and absence of dogma, celebrating the range of possibilities for living wholeheartedly. I am particularly influenced by Tara Brach's Radical Acceptance approach and learning from different therapeutic as well as Buddhist sources. My mindfulness home is in the variety and depth of the Insight Meditation tradition. I regularly attend training and retreats at London Insight, Gaia House and at Satipanya where I practise a Burmese form of Vipassana that can be challenging as well as very liberating. I meet one-to-one with Catherine McGee, a Gaia House teacher, to explore my life and practice from a Buddhist perspective, which I find deeply enriching.
---
Publications
Shobbrook-Fisher Z,M "Passionate about presence – a reflection on the experience of being a person centred therapist who teaches mainstream mindfulness." Person-Centred and Experiential Psychotherapies Journal, Vol 15, 2016, doi/full/10.1080/14779757.2016.1196720.
---
Further info
My website is www.gomindfully.org. You can also learn more about my MSC work at www.mindfulselfcompassionuk.com.